Hello readers, here in this article I am going to tell about Long-Tail Keywords.
How they are different from short-tail keywords and what are the benefits of using them?
I will teach you how to search for Long-Tail Keywords and use them for increasing the blog's traffic.
Let's start.
What are Long-tail Keywords?
Long-Tail Keywords are keyword phrases that contain a set of words maybe 3 or more. They are highly relevant to your specific niche, product, service or topic, have low competition level, comparatively low search volume.
"Best live chat support software for customer service" is an example of a long-tail keyword.
It added value to your site for SEO optimization. The main advantage is they are more specific in nature as compared to the other keyword types.
Comparison Between Long-tail and Short-tail Keywords in a nutshell
Short-tail keywords consist of less than 3 words. Like "Best live chat support software".
If users search for this phrase, they will get pages about the Best live chat support software. This makes optimizing your content for short-tail keywords very difficult.
You'll have to go up against pages that discuss the best live chat support software for customer service, customer support, website and more. This reason is what makes long-tail keywords more valuable!
Instead of optimizing for the best live chat support software in general, "Best live chat support software for customer service" lets you focus your energies on a specific live chat software page.
Therefore, you don't have to compete with other pages covering different systems. All you need to worry about are pages talking about the live chat support software for customer service.
Therefore, ranking on top of organic search for long-tail keywords is much easier due to lower competition.
Therefore, long-tail keywords are the better option.
Benefits of Long-tail Keywords
There are other reasons why you should optimize for long-tail keywords. As if the explanation above shouldn't be reason enough. Research for the best long-tail keywords to optimize your site. wpbeginner has increased its organic traffic by 20% using long-tail keywords.
Targeted Traffic:
You will get targeted traffic for this. If anyone searches for the best live chat support software for customer service they will directly come to your website as use the specific keyword phrase.
The better you are at describing, the better the results get. They come with more relevant keywords, and therefore, are more descriptive. What you need to do is optimize your site for those specific long-tail keywords.
Conversion Rates:
The more you use Specific long-tail keywords you will make more money as they drive a targeted audience.
Assume you have a website/blog where you write about the best running shoes. Except for organic search, you can drive highly-targeted visitors with the intention of buying your site. And it all depends on your choice of keywords.
Because of this reason, optimizing for the keyword "running shoes" won't suffice.
From here, you can tell that the user doesn't know what he wants to buy yet. He may still be looking for a specific price range.
There's even a possibility he doesn't want to buy running shoes at all! Meanwhile, the second searcher used the words "Best running shoes under 10000".
From this search phrase, you can tell he already knows what he wants. And by the looks of it, he's looking for a store where he can buy the product!
So, if your site is optimized for said key phrase, you got yourself a customer!
Perfect for Competitive Niches:
Long-tail keywords are less competitive because they are more specific.
Suppose you own a restaurant in Kolkata and you want to make it popular through the internet. The problem is you have competitors. You can compete against them, of course. But, the odds of you winning is small.
The reasons for that is the restaurant industry is very big and competitive, so to make your brand successful you have to optimize your website with long-tail keyword.
For example, without using "Restuarant in Kolkata" (short-tail keyword) try to use "New Kolkata Italian food restaurant" (Long-tail keyword).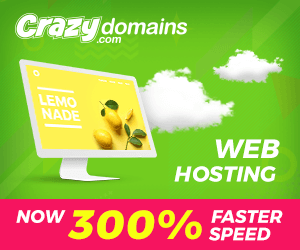 How To Find Long-tail Keywords
You can search for long-tail keyword suggestions from a short-tail keyword related to your niche.
For this example, we'll be using the free keyword tool for ages: Google's Keyword Planner. Here is the step by step tutorial.
Step-1: Go to Google Keyword Planner. Choose "Find new keywords".
Step 2: Use your seed keyword. An example is "Affiliate Marketing". So, type it in and click GET STARTED.
Step 3: On the results page, choose a relevant keyword idea. In this example, I will choose Affiliate Marketing.
Step 4: Search for that keyword idea to expand on it.
Step 5: Now, you have long-tail keyword variations!
Best Long-tail Keyword Research Tools
Google Keyword Planner is sufficient enough to help you come up with different ideas, it's not the best out there.
There are two primary reasons why:
It only shows the range of the average monthly search volume, i.e. (1k – 10k)
It doesn't compute for keyword difficulty or competitiveness.
It's time to use premium tools that possess the features above and then some!
1. SEMrush
If you want "all the essential keyword research tools one could ever ask for in one place", turn to this.
2. Ahrefs
Its Keywords Explorer tool can lead you to a gold mine of long-tail keywords!
3. Keyword Revealer
If you're after the global search volume of long-tail keywords, this is the tool! It means that with Keyword Revealer, you can get the data on the number of searches all over the world!
This is useful for bloggers who want to target a wider audience.
4. AnswerThePublic
It is visual keyword research and content idea tool. It will help you find potential questions that you can use to optimize your content with.
Its approach is rather different from the tools mentioned above. And this unique angle that AnswerThePublic shoots for is the reason why it's such a hit.
5. Quora
Quora is one of the most popular Q&A sites. What you do is the search for questions about your seed keyword.
6. Ubersuggest
If you're looking for more ideas for your long-tail keyword, use this tool. Ubersuggest provides lots of keyword ideas and suggestions using Google search.
Beyond that, it also gives you other important data about your keyword. This includes search volume, Cost Per Click, and Google SERP results!
And it's free!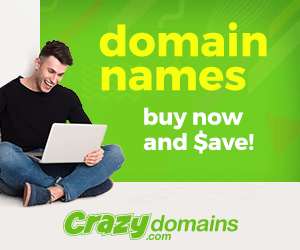 How To Use Long-Tail Keywords
Once you're done gathering the keywords to optimize for your blog, it's now time to let them work.
1. Create a Brand New Blog Post Using Long-tail Keywords
You have the long-tail keywords that can help you draft your content.
This is important: make sure not to optimize for only one long-tail keyword.
Nowadays, it's best practice to let loose. And it's by optimizing for as many long–tail keywords as you can in one post! Don't optimize your content with just one long-tail keyword.
2. Update Old Blog Posts
Focus on every part of a blog post. From your title, meta description, and subheadings to your content and images.
And add a few long-tail keywords into them all! This technique will boost your ranking and traffic.
I will explain this in detail below.
Title:
Choose a well-researched long-tail keyword.
Study the most popular and viral titles.
Use these titles as the basis for your own title.
Create your title!
Meta description:
You can use almost the same process above for this.
You shouldn't go overboard with meta descriptions. Their function is to serve as an advertising copy.
Besides, if you go beyond 160 characters, Google tends to truncate them. So, you need to be wise in choosing the words you will include.
Go with informative words.
Content/body:
It's no secret that content is king. So, make your content long and informative as you add your long-tail keywords. Remember, though, avoid keyword stuffing.
Images:
Use them as alt tags! You can also refer to these "tags" as alternative texts, alt attributes, or alt descriptions.
They are important because they make for accessible web design.
Subheadings:
Inserting long-tail keywords into them is one thing.
Writing them using intent-based keywords is the other important one. This means you should craft your subheadings by targeting the right intent.
Conclusion
So, that's what long-tail keywords are. And that's how you can make the most out of them! you're new to this whole blogging industry, these keywords will help you start on the right foot.
If you have any query don't forget to drop a comment below.
If you like this content subscribe our Blog via Email to get notified for awesome content like this