If you are searching about how to make money online, then I would say you should consider marketing recurring affiliate programs.
Here, we go on to show Best Recurring Affiliate Programs which will help you to generate recurring income for yourself. These are also known as Residual Income Affiliate Programs.
Below, you will find the list of best residual income affiliate programs. These are high paying recurring affiliate programs that you'll want to get involved.
These are the best recurring revenue business options which can give you income for a year or even for a lifetime depending upon whether your referred user stays with the company.
You must be aware of affiliate marketing. In affiliate marketing, you get paid when somebody buys a product or service using your affiliate link, and the commission is quite high.
what recurring commission is?
The recurring commission makes you earn money for every purchase that your referral makes. So, the commission continues to flow in and does not stop on the first purchase alone.
For instance, you go on to promote a service that comes with a monthly subscription fee. A user goes on to click on your affiliate link and makes the first purchase on the website. He signs up for the service and pays the first month's fees.
Usually, recurring commission programs are associated with membership programs that require people to pay a month on month or year on year.
So, as long as the customer makes recurring payments, you continue to make recurring commissions.
7+ Best Recurring Affiliate Programs
1. LiveChat
LiveChat is leading customer service software in a rapidly growing eCommerce market. It offers the opportunity to become a LiveChat Affiliate Partner and earn up to $4.500 per referred customer.
Moreover, it's simple to start and designed to make you earn some serious money. Plus, there's an opportunity to earn a recurring commission.
You can get recurring payments for customers you refer. Get as much as 20% recurring commission for as long as your referred ones stay with them.
The good thing for you is that they are easy to promote and even easier to sell. The affiliate program can bring in a stable stream of passive income for you.
The affiliate program is suitable for bloggers, website owners, content writers, YouTubers, and even Social Media Superstars.
2. ConvertKit
ConvertKit is a popular email marketing software with amazing features for email marketers.
The ConvertKit Affiliate Program has many successful affiliate partners who are earning thousands in recurring revenue from its program each month.
ConvertKit is committed to creating opportunities for the affiliates to earn commissions.
As a ConvertKit affiliate, you can earn a 30% commission each month from anyone that you refer. So, if you send an account worth $99/month, you get to earn $30, every month.
3. Aweber
Aweber offers one of the best email marketing tools. The signup is free, and it offers a 30% lifetime recurring commission per referral. All plans provide unlimited emails and start at $9.
They offer 30 days free trial which is compelling enough for users to give it a shot. It allows you to send follow-up emails, RSS to emails, and so on. Payment is made through Check, and the minimum threshold for payout is $50.
Try AWeber free for 30 days! – AWeber Communications
4. SEMRUSH
SEMRUSH is one of the most popular keyword research and SEO tools. They have one of the most lucrative offers of 40% recurring commission.
By joining their affiliate program, you would get an opportunity to promote one of the world's greatest competitive intelligence services. The best thing is that they offer as much as 40% recurring (monthly) commission. So, simply place one of their banners or widgets on your blog, or recommend SEMRUSH to your clients or followers to make a good monthly profit.
5. SocialPilot
SocialPilot comes as a social media marketing and scheduling tool. Thousands of agencies and social media professionals are using SocialPilot for increasing their online marketing efficiency and saving time.
It offers you the opportunity to share as many as 500 posts and connect up to 200 social profiles from a single account.
The SocialPilot Affiliate Program offers you the opportunity to earn 30% recurring commission for SocialPilot subscription sales.
Get a variety of banners and links for use on your website as well as promote on Social Media.
You get to earn a commission based on their subscription when a visitor clicks on one of these links. You can earn 30% commission for every new paid subscription with us.
6. GetResponse
GetResponse labels itself as the world's easiest email marketing software to use to send out email newsletters, campaigns, online surveys, and follow-up autoresponders.
They offer plenty of powerful features that have exceeded what most marketers would expect from an email marketing service provider.
There are a lot of unique features that make GetResponse stand out, not least of which is the landing page creator and the ability to engage your contacts through live Webinars.
GetResponse offers a variety of premium email marketing plans. There's also a free trial plan that you can try for free for 30 days and build an email list of up to 250 subscribers.
You get to earn a commission based on their subscription when a visitor clicks on one of these links. You can earn 33% commission for every new paid subscription with us.
7. Elegant Themes
If you're looking for a new WordPress theme, one name you'll almost certainly come across is Elegant Themes. With a large portfolio of attractive themes, a selection of powerful plugins, and an active user community, Elegant Themes is one of the biggest names in the WordPress ecosystem.
On paper, Elegant Themes certainly deserve a place on your shortlist when it comes to theme and plugin shopping. But are their products the right choice for your website?
Should you sign-up with this WordPress mainstay or continue your search? By the end of this post, you'll hopefully have everything you need to make a well-thought-out, informed decision.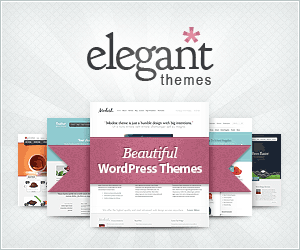 You get to earn a commission based on their subscription when a visitor clicks on one of these links. You can earn 50% commission for every new paid subscription with us.
8. Thrive Themes
Thrive Themes is a well-known name in WordPress Themes and Plugins.
As a Thrive Themes Affiliate, you enjoy 50% commission per purchase.
Plus, you get 25% recurring commission if your referred one purchases its Thrive Membership ($19/mo) or Agency Membership ($49/mo) where they get to use all the themes and plugins.
They pay recurring commissions on yearly renewals. Sell membership plans and get paid each year.
Commission comparison table
| | | |
| --- | --- | --- |
| Website | Description | Commission rate |
| Live Chat | Live chat support | 20% |
| ConvertKit | Email Marketing | 30% |
| Aweber | Email Marketing | 30% |
| SEMRUSH | Keyword research & SEO tool | 40% |
| SocialPilot | Social Media Marketing | 30% |
| GetResponse | Email Marketing | 33% |
| Elegant Theme | WordPress theme & Plugin | 50% |
| Thrive Theme | WordPress theme | 50% |
If you have any query don't forget to drop a comment below.
If you like this content subscribe our Blog via Email to get notified for awesome content like this